What is the best time to go to the Caribbean?
"Any time" is what we like to say – that is one of the main advantages of vacationing on these amazing exotic islands – but the best time to go to the Caribbean For You will depend on your own personal needs and preferences. In this article, we discuss the best time to go to the Caribbean (for you) in detail.
The Best Time to Go To The Caribbean

High season and low season have different pros and cons. High season (from mid-December to mid-April) is when the least rain falls, and the number of tourists and prices both spike dramatically.
Low season (from mid-April to mid-December), on the other hand, is marked by more rain, less tourists, and dramatically lower prices.
The temperature ranges between 75°F (24°C) and 85°F (29°C) in both seasons, so temperature won't be one of your main concerns in choosing your best time to go to the Caribbean – and neither will humidity (as it is fairly humid in the Caribbean year round).
One worry might be hurricanes, but you shouldn't let that be a major deciding factor in determining your vacation.
During low season, chances for hurricanes exist officially from June 1st to November 30th – but satellite forecasts give advance warnings and you will know timely enough for precautions (or to cancel and reschedule altogether).
Moreover, even during peak hurricane season, the odds of it affecting your vacation are under 2%.
These are the main factors that will determine the best time to go to the Caribbean. That said, here are our best tips to help you decide what your own best time is.
Low Season Is The Best Time to Go to the Caribbean For You If… Caribbean

1. You're looking for solitude and seclusion
Low season in the Caribbean sees far fewer tourists than high season, with less than half as many visiting at this time. Usually busy beaches are almost empty, and sometimes it may seem as though you have an island entirely to yourself.
You receive even better than imaginable service at every restaurant, bar, and service that you frequent, because you are one of the few customers around and staff has plenty of time to cater to all of your needs.
2. You're on a budget
Every hotel slashes its prices by at least 20%, and usually 50% or more during low season. You can usually negotiate for an even greater discount – or a possible comfort upgrade.
Services like massages and spa treatments will usually be discounted, and activities like guided tours, snorkel trips, and charter fishing are usually much less expensive during low season as well.
Low Season Downsides
Weather-dependent activities like snorkeling and swimming may be cancelled or less enjoyable if bad weather strikes. Some restaurants and bars (check out these beautiful Virgin Gorda bars) will close during especially slow times.
The possibility of a hurricane or tropical storm does exist, albeit low (less than 2% even at its peak).
High Season Is The Best Time to Go to the Caribbean For You If…

1. You're a people-person
High season sees the highest number of tourists, so it is the perfect time to go if you're single and ready to mingle. If you enjoy the company of others, making new friends, and being in a busy bar, then this is the perfect time for you.
2. You want the best possible weather
High season has great temperatures, sunny skies, and very little rain. The chances of a storm are very low, and you can bet on your activities going on as planned, with little unforeseen weather disruption.
If you're a sun-bather, avid snorkeler, or just really want to escape a wet and dreary hometown and don' mind the crowds, then high season is perfect for you.
High Season Downsides
Prices will be at their highest. There will be more tourists than any other time of year, making beaches, hotels, restaurants, and shops more crowded.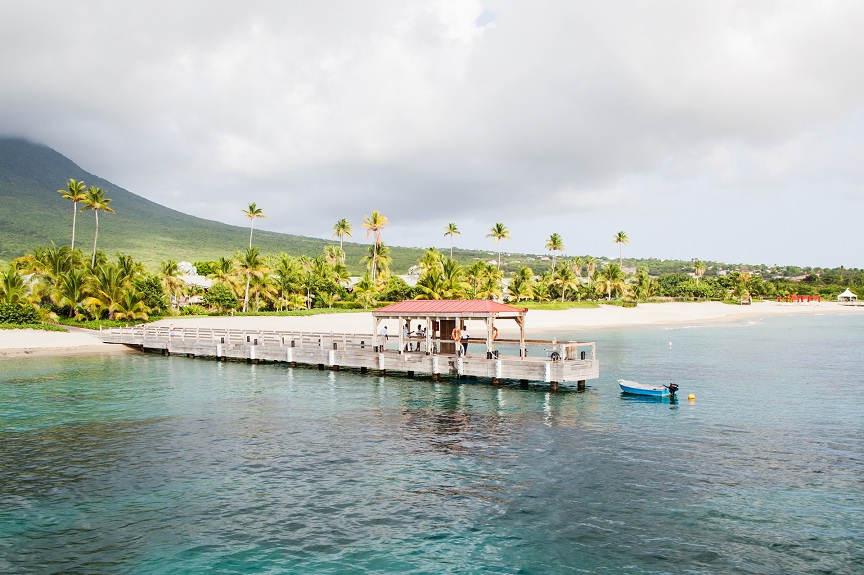 Arriving To The Caribbean No Matter The Season

Regardless of season, the best way to arrive to your Caribbean vacation is by charter flight.
We operate standard and VIP charter flights to all of the best Caribbean destinations, any day, any season – and we are your premier and affordable choice for your travel needs as evidenced by our customer testimonials.
Plan your personalized Caribbean vacation with us, and arrive in style! For any query you may have regarding your Caribbean vacation, please feel free to contact our Caribbean travel experts at any time for a prompt reply. We will be happy to help!
Images sources and special thanks: Lonely Planet, Wallpaper Facts, Select Yachts, HighlifeCaribbean