You've done your research, and you know all that there is to experience on more than a couple of Caribbean islands. You've heard Get to St Barts is awesome for hiking, regattas, diving, snorkeling, and many other activities – plus, your favourite celebrity loves it!
And all of that now begs the question – how do you get to St. Barts? You know it's a small exotic island with a tiny airport, so what's the best way to get there?
In this article we'll give you our best tips on how to get to St. Barts quickly, safely, and comfortably – all while having immense fun along the way – so let's get started!
Ways to Get to St Barts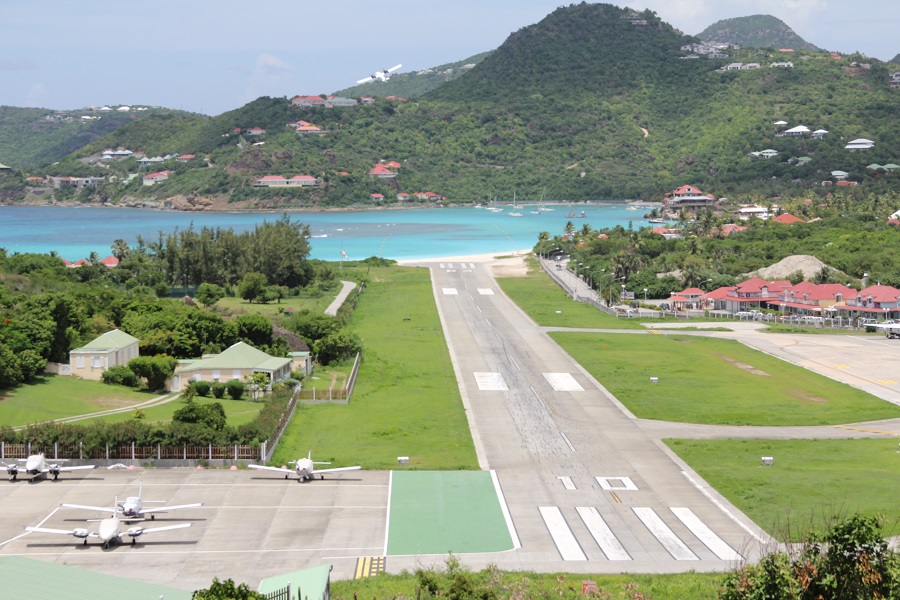 There are two main ways to get on the small island of St. Barts – by boat or by plane. The latter is by far the easiest, most comfortable and most fun way to get on the island – so it will be the focus of our article.
Because St. Barts is a small island, its airport (and available airstrip) is small too – meaning that all of the aircraft that can land here are small charters with a capacity of 20 passengers or less.
Thus the best way to get to St. Barts is to first book a standard commercial flight to one of the nearby bigger islands (see the route map below). These flights are regularly operated from both the U.S. and Europe by big airlines such as Air France, Delta, Continental, United Airlines, and many others.
From one of these bigger islands, we make booking a private charter for the rest of your St. Barts trip easy. With maximum flexibility on our side, we make sure that your charter aircraft awaits at the perfect time to connect seamlessly with your commercial flight.
St. Barts Map – Flying Routes Get to St Barts
You can fly to St. Barts with us by taking a connection from the nearby bigger islands of St. Maarten, San Juan, St. Thomas, Anguilla, Antigua, or Guadeloupe.
The interactive St. Barts map above illustrates all of these possible private flying routes. Together we will pick the best, most efficient route for your personal needs.
How to Get to St Barts from St. Maarten
St. Maarten is the most common Caribbean hub that is used as a connection when flying to St. Barts.
Many big international carriers from the U.S. and Europe fly directly into St. Maarten's Princess Juliana (SXM) airport, from where you'll be able to take a private charter straight to the St. Barts (SBH) airport.
The distance between the two is of only 20 miles, and the average flight time is 11 minutes.
How to Get to St. Barts from Other Islands
In certain cases it may be more efficient to fly from one of the other big gateways to St. Barts that we've mentioned. If you contact us or submit your desired flight details (see below), our team will work hard to find the best possible flight and connection for you.
To see the exact distances and average flight times from each of the other possible connecting airports when flying to St. Barts, please check out this page.
Moreover if you'd like to take your Caribbean flying experience to the next level, we recommend you check out our premium VIP Airport Transfer service. If you're not convinced whether this is for you, here are the 5 main reasons why you should travel in affordable luxury with our VIP transfer!
Booking Your St. Barts Private Flight
To book your private charter flight to St. Barts, or if you'd simply like our team of Caribbean travel specialists to look for the best potential flight for you, please submit your desired flight information on this page : How to Get to St Barts
If you'd like to learn more about the best ways to travel in the Caribbean first, we recommend you download our free guide today. Additionally, please feel free to contact us at any time – our team will always respond promptly, and will be happy to help!
Image sources and special thanks: D. Jayme, Mike, R. Jeremy (and this one)Get to St. Barts