Situated in the French West Indies, St. Barths (aka St. Bart's Island and St. Barthelemy) is a quaint, picturesque island that is an annual draw for tourists and an exotic Caribbean vacations spot for celebrities.
The island is an eight square mile slab of volcanic rock that is home to a rather eclectic collection of flora and fauna. If you like night-blooming cacti and won't be startled by the occasional iguana passing by, you are sure to find the surroundings both interesting and unique. It is also home to 14 breath-taking beaches and a wide array of activities by both land and sea.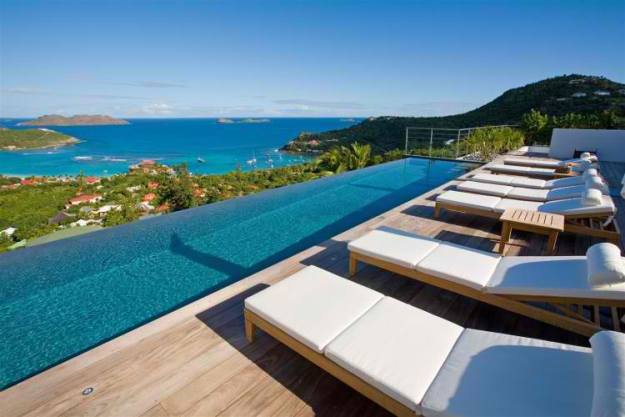 The locals are virtually all descended from the original French settlers. Other residents are Europeans who have chosen to make the island their adopted home. Most of St. Barths' appeal comes from the fact there really is nowhere else quite like it. It has a charm and a personality all its own, as locals and visitors alike would agree.
Beach-goers will enjoy the placidity of St. Barths' beach scene. Crowds are generally light even at the height of tourist season. You will find that you discover a few favourites but all are worth a visit, even those harder to reach like Colombier – which is accessible by boat for those who like a nice maritime view – or by scenic hike for outdoor types.
For those who prefer a more serene beach outing, Gouverneur (see picture below) and Petit Cul de Sac beaches provide for an afternoon of quiet reflection and tranquility.
There are a host of maritime activities to enjoy in St Barths as well. Jet skiing and sailing are local favourites, but if you prefer a quicker way to sightsee by water, there are also places to rent motorboats of varying sizes and descriptions, both captained and un-captained. You can even hire a 55 foot yacht for the ultimate in local style and decadence.
Need a break from the sand and surf? Try a little pampering at one of the island's many spas and boutiques. Most hotel spas are open to the public and often welcome walk-in business if a particular place captures your attention.
Local Cuisine

There are close to 80 restaurants on the island offering a broad range of dining options – from simple sandwiches to gastronomical works of art. Every restaurant has its own unique personality and style. If you fancy French, Asian, or Creole, you will not be disappointed. If your tastes are simple and you just want a steamed lobster or some chilled prawns, the local seafood is fresh and delicious.
The island is also the host to a number of gastronomical events annually. On St. Barths, food is truly celebratory and the local restaurateurs have a real passion for their craft. Don't forget to pair your favourite dishes with one of the many local or imported wines that can be found throughout the island.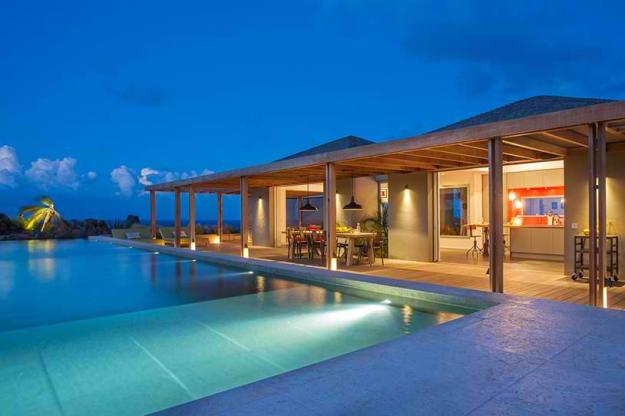 Planning for your Exotic Caribbean Vacations this year?

The best way to get to the island is via a St. Barths charter flight into their municipal airport. Here at Caribbean Charter Flights we offer a number of options and schedules to suit your personal wants, needs and itinerary.
Image sources: exceptionalvillas, st-barts-villas-for-rent, saint-barths
Should you have any questions about getting there (or the island itself), please do contact us! We look forward to getting to know you, and will respond promptly to any queries you might have for your Exotic Caribbean Vacations at St. Barths.