While many believe Caribbean VIP flights to be too expensive to be viable, this could not be further from the truth. In this article we debunk this myth, showing you how you can take a VIP flight in the Caribbean without breaking the bank.
Why Take A Caribbean VIP Flights

When flying to one of the smaller, exotic yet more secluded islands in the Caribbean (such as our featured Caribbean destinations), it's important to know that such islands are not big enough to host a commercial airport.
Thus one of the main reasons why they aren't crowded even in the main Caribbean seasons (making them perfect for a relaxing holiday year-round) is that they are harder to reach, reserved only for those willing enough to look for the right way to get there. That's where we come in.
Our affordable Caribbean VIP flights enable you to get to your final destination by taking a commercial flight to one of the bigger islands nearby, then letting us take complete care of flying you in comfort and luxury to the right place at the right time, on your schedule (not ours).
Learn how we do that with our travellers every day on our VIP services page, and check out 5 reasons why you should book your own VIP charter flight with us below!
1. Affordable Luxury Caribbean VIP Flights

Our Caribbean VIP flight services for flying from St. Maarten to St. Barths, for example, start at only $65 per person – depending on the particular size and needs of your group.
To get a quick personalized quote for your individual flight, please go to this page and enter your desired flight details. Our Caribbean travel experts will get back to you promptly with specific information.
Our rates are unprecedented for the luxurious service offered, and are one of the main reasons for the recent growth in popularity of Caribbean VIP flights.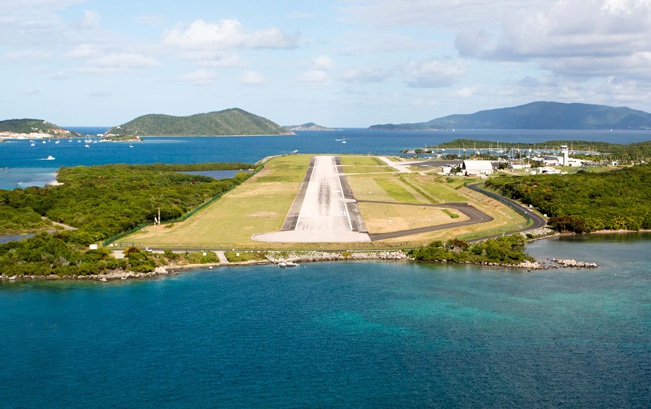 2. Save Time

One of the most common mistakes when flying to a smaller Caribbean island is taking a tight connection in an attempt to save time. This often results in missing said connection, and thus unneeded stress and a bad start (or end) to your vacation.
The opposite is taking a connection that is several hours later than your commercial flight, which also results in wasted time spent in an airport.
When flying VIP with us, our experts will recommend the best charter flight connection to your commercial flight. Furthermore we will meet and greet you when you land, and will always be there throughout the trip for any questions or needs you may have.
This alone can save you between 2 to 3 hours. Add on top of that our seamless flight transfer services, airport terminal escort, expeditious Immigration & Customs formalities, baggage reclaim, pre check-in, and fast-track security checkpoints, and you're left with a huge amount of time saved as a result of skipping queues and crowds.
When flying VIP in the Caribbean with us, one thing is sure – you'll save a lot of valuable time.
3. Avoid Common Mistakes

Our VIP flight services help you avoid many of the most common mistakes travellers make when flying to a small Caribbean island. Check out this article to learn how – and to avoid making the same mistakes yourself.
4. Stress-free Transfers

With a normal flight you would have to worry about reclaiming your baggage from your commercial flight, checking it back in to your charter flight, waiting in long queues, risking your baggage being lost, and sometimes having to travel between airports in an area you don't know.
We solve all of this in a VIP flight by quickly escorting you back on your way to your end destination as soon as possible. Queues are skipped through our fast-track security terminals, and with our tracking service you will never have to worry about lost baggage.
When flying Caribbean VIP with us, you essentially sign up for stress-free travel.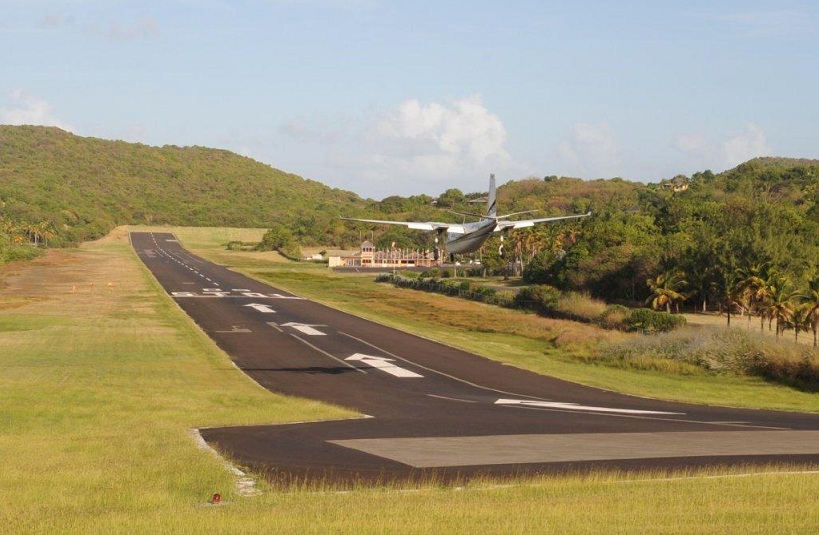 5. Protect Your Unique Memories

Ultimately, your flight is the way you start and end your vacation. By picking the wrong service, you risk having to endure stress (and even anger at times) due to the standard flight flaws discussed above.
When you choose to fly VIP with us, most of these problems are eliminated right from the beginning – ensuring you'll have an amazing start and end to, potentially, the most memorable exotic vacation of your life.
We're confident you'll love our flights, as did many previous customers whose testimonials are living proof of our dedication to providing the best possible service to you. You can check out our clients' reviews right now by clicking through to this page.
VIP Flights In The Caribbean

When you're ready to book our Caribbean VIP flight, the first thing you should do is get a personalized quote for your trip. Additionally, you can contact our Caribbean VIP experts at any time for a quick reply to any question you may have about either your trip, or the Caribbean in general.
If you're looking to learn more about flying smarter in the Caribbean in the meantime, download your copy of our free guide today.
Image sources: PVR, Jetphotos, BVI AA, Peg's Blog, TabhauserCaribbean VIP Flights