Arriving by Caribbean private jet is the ultimate in Caribbean luxury and convenience, as well as a sure-fire way to make your exotic entrance in style.
More and more tourists are now recognizing the benefits of flying private, while technology advancements have made private flights more accessible than ever.
That said, some Caribbean islands attract private jet tourists more than others. Which are the top islands among private jet travelers, and what sets them apart? We tell you below!
1. The Bahamas Caribbean Private Jet

The Bahamas lures in millions of tourists to its islands' white-washed shores and duty-free shops – all complemented by a plethora of exciting activities available here.
These include snorkelling, scuba diving, a number of amazing golf courses, as well as great food – thus it should come as no surprise that the Bahamas is one of the best private jet destinations to visit this year.
Out of over 700 islands and cays, two Bahamian islands should be mentioned as stand-outs. First, Nassau is a first stop among private jet passengers for its twinkling casinos and upscale resorts (intertwined with pirate lore and war history).
Second, Grand Bahama is a center of ecotourism that makes it easy to completely detach from worldly problems to temporarily enjoy the simple and relaxed island life.
2. St. Maarten Caribbean Private Jet

Second on our list is St. Maarten, a favorite choice among tourists looking for great beaches, local rum-based liquors, casinos, and a festive night life (on the island's Dutch side) – as well as Caribbean-specific cuisine, shopping, and nude beaches (on the island's French side).
St. Maarten is the perfect choice for island hopping, as neighbouring islands St. Barths, Anguilla, Saba, St. Eustatius, St. Kitts, and Nevis are easy to reach especially by charter flight.
3. Barbados

If you're looking for the best Caribbean snorkelling experience (among other water sports), many will tell you that there is no better choice than Barbados.
This island's gorgeous beaches, colourful coral reefs, beautiful marine life, and plentiful shipwrecks to explore makes it one of our tourists' favorite choice for water activities.
A number of interesting landmarks, beautiful gardens, and other tourist attractions make for excitement while on land. The top activity to try here is without a doubt golfing, as the island's Green Monkey is a unique, world-class golf resort.
4. Bermuda

Exciting for tourists of all ages, Bermuda is the perfect choice for families as it offers an endless number of activities from visiting historical sites, museums, aquariums, and gardens, to golfing and dining in state of the art resorts.
The beaches feature pink sand, neatly complemented by calm and clear waters. Spelunking is available for all levels of experience at the Crystal Caves, where you can explore one of the largest caverns on this beautiful island.
5. The Virgin Islands

The British Virgin Islands (BVI) consist of 60 islands and cays that are among the least man-touched in the Caribbean – which adds to their unique appeal. This naturally beautiful tax haven notably attracts tourists who love sailing and exclusion.
A very popular island among jet travellers is Virgin Gorda, where numerous activities and great beach bars await. A must-visit that has gained international notoriety on this beautiful island is The Baths – likely the shore with the best sceneries in the whole Caribbean.
For island hopping, it may be a great idea to split the time between here, Anguilla, and/or the U.S. Virgin Islands.
6. Antigua

This medium-sized island often serves as a gateway for the smaller Caribbean islands such as St. Barths, Anguilla or Nevis – however Antigua itself is a consistent tourist favorite in its own right.
Many small beaches with charming blue water align with resorts of all sizes and comfort levels, making Antigua a perfect choice for resort holidays with day trips.
While here you should also adventure to the Rendezvous Bay beach in the south with a day sail, for an unforgettable day on one of the world's best beaches.
7. Anguilla

One of the smallest islands on our list, Anguilla is in a league of its own when it comes to adventure and luxury – as numerous celebrities who have visited can confirm.
Bright sun, beautiful beaches (33 of them) that are consistently ranked as some of the best in the world in various publications, turquoise-blue waters, world-class golfing, local festivals, as well as amazing restaurants and beach bars await here.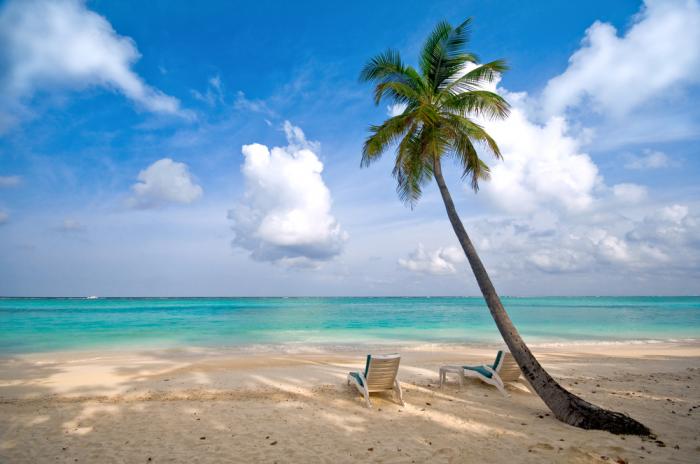 Fly Private to the Best Jet Destinations In 2016

Looking to fly private to your Caribbean island of choice? Let us help!
Caribbean Charter Flights operate private jet and charter flights to your favorite Caribbean destinations – making transport to any of the exotic islands a breeze with flights that are efficient and flexible.
When you're ready to book a private Caribbean flight, the first thing you should do is get a personalized quote for your trip. If you'd like more information or have any questions or queries, please feel free to contact our travel experts at any time for a prompt reply.
In the meantime, if you'd like to learn more about how to fly smarter in the Caribbean, download your free copy of our guide today!
Image sources: iBackground, Wiol, NMG, Traverse Earth, BVI, Andrew Marino, Pure TravelCaribbean Private Jet