St. Barths is well known as a luxury retreat preferred by many celebrities, in addition to families and honeymooning couples. With exquisite restaurants, amazing beaches with quiet options, and unbelievable snorkeling, it is truly an island paradise.
In addition, the island lacks the security problems of other Caribbean destinations, as it is off of major commercial flight itineraries, with a small population and extremely low crime. While St. Barths may be the most well-known island possessing these qualities, it is not the only one.
Four other small islands in the Caribbean boast excellent eating, spotless (and sometimes secluded) beaches, great snorkeling, and high safety.
If you're like us, have been to St. Barths, and have loved it but would like to try something new – then you must check out the suggestions below!
1. Find Beach Paradise in Anguilla

Perhaps even more so than St. Barths, this island is truly the queen of exotic beaches. With over 33 white sand wonders to select from, every sunbather is sure to find their perfect beach here!
Also like St. Barths, Anguilla has outstanding activities to pick from – both in the water and on land! With excellent sailing almost year round – plus the annual boat race – any sail lover will feel at home on Anguilla. Fine art is at home on the exotic island too, especially during the yearly music festival!
Oh, and did we mention the excellent shopping and celebrity spotting Anguilla is indeed a sister to St. Barths!
If you're interested in visiting Anguilla next, we highly recommend you check out our quick guide to Anguilla charter flights – it will help you pick the very best option for your visit!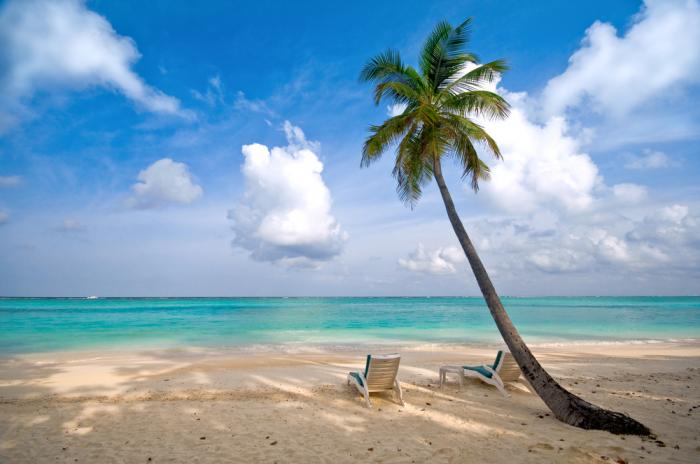 2. Enjoy Exclusivity in Mustique

Teeny tiny like St. Barths, the exotic Mustique is another exclusive destination of a beauty that is nothing short of paradisiac – as evidenced by the many celebrities that come visit.
Boasting many private villas and only a couple of bigger hotels, the island is the highest echelon of elite. Because it is so small, the staff gets to know your needs and your tastes to a level that would not be possible elsewhere.
Mustique is the best place to get away from it all – and do it in style. Also like St. Barths, the island ranks at the top in luxury. Every accommodation, dining, and excursion option has indulgence and comfort at the core.
Quiet, private, and picturesque while at the height of luxury, Mustique offers utmost relaxation and is unbeatable for pampering. If exotic paradise with amazing secluded beaches is what you love, then you should definitely try Mustique next.
It is best to fly to Mustique from either St. Lucia (click here for our quick guide) or Barbados (click here).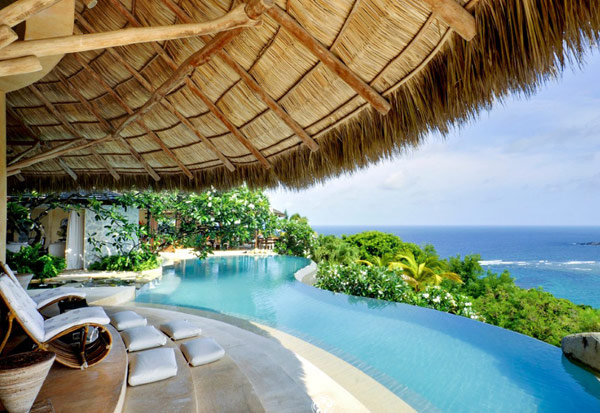 3. Explore Nature in Nevis

When it comes to stunning views, Nevis surpasses even St. Barths. With the added excitement of an extinct volcano, Nevis has dramatic backdrops for every occasion.
Also like St. Barths, Nevis is a haven for the nature-lover. With supreme snorkeling in the water, and monkeys hanging out in the trees waiting for a hiker to pass by, the island has options even for the most active vacationer.
For more relaxed enjoyment of the wilds, the Botanical Gardens offer a supreme selection of orchids and other tropical flowers to view and enjoy.
If you're a nature lover who loves to hike and explore aside from relax on the beach, then you should definitely consider flying to Nevis next. Please feel free to contact our experts for advice.
4. Sail Away to Virgin Gorda

Last, but certainly not least, comes Virgin Gorda. While St. Barths is unique in its fabulous combination of places to see and activities to try, Virgin Gorda certainly comes close.
Little Dix and Bitter End Yacht Club are popular high-end resorts that echo the exclusivity and high-end standards of St. Barths, and are especially popular with the nautical crowd for its sailing.
The tiny island offers miles of coastline and stunning sandy beaches with tranquil seas waiting offshore. Unique to Virgin Gorda, the scenic and unusual rock formation of the Baths offers swimming in tranquil waters, easy snorkeling, and irreplaceable photo opportunities offered by the unmatched scenery.
Virgin Gorda is often deemed the best Caribbean island for those in search of water activities and uncommon yet beautiful sceneries. If that sounds like you and you're thinking about trying out Virgin Gorda next, then please feel free to contact us for expert advice.
Arriving At Your Island

All of the above islands are off the beaten path, which lends to their exclusivity, privacy, and security.
While commercial flights cannot land on these small pieces of paradise, getting to your island of choice is all part of the fun and luxurious experience when you choose one of our charter flights.
We operate standard and VIP charter flights to all of the best Caribbean destinations, including St. Barths and the islands like it. As evidenced by our testimonials, we are your premier and affordable choice for your travel needs in the Caribbean.
You can get a quick personalized quote here for your specific flight and needs. If you have any other query regarding your Caribbean vacation, or if you'd simply like some expert advice about your island choice, please feel free to contact our Caribbean travel experts at any time for a prompt reply. We're looking forward to welcoming you on board!
Image sources: Lonny, PureTravel, Luxedb, SwimTrek, DiveBVISt. Barths